After a 2 year long struggle with my knee and a long break from Racing during the Corona Pandemic I am happy to announce that I am back on my Mountain Bike for Racing.
The last 2 years were quite hard for me. Mentally and physically: On and of the bike with continuous reoccurring knee pain, visits of various Doctors and Physiotherapists,no races.
While the Doctors and Physiotherapists kept reassuring me (after various tests and check ups) that my knee was fine, my knee stayed very sensitive, especially after longer and more intense rides.
Thankfully, my new Store Bike Bros kept me busy, otherwise I would have gone mad without riding for so long!
Nevertheless, after a couple of Physiotherapy sessions, knee strengthening exercises, Yoga therapy and easy rides, I finally feel better and having now a more consistent riding pattern, while being still very carefully.
When the Greyghostmtbchallenge got announced, I was not only very excited to race again, but got also quite a bit nervous: How would I perform after such a long training and racing break?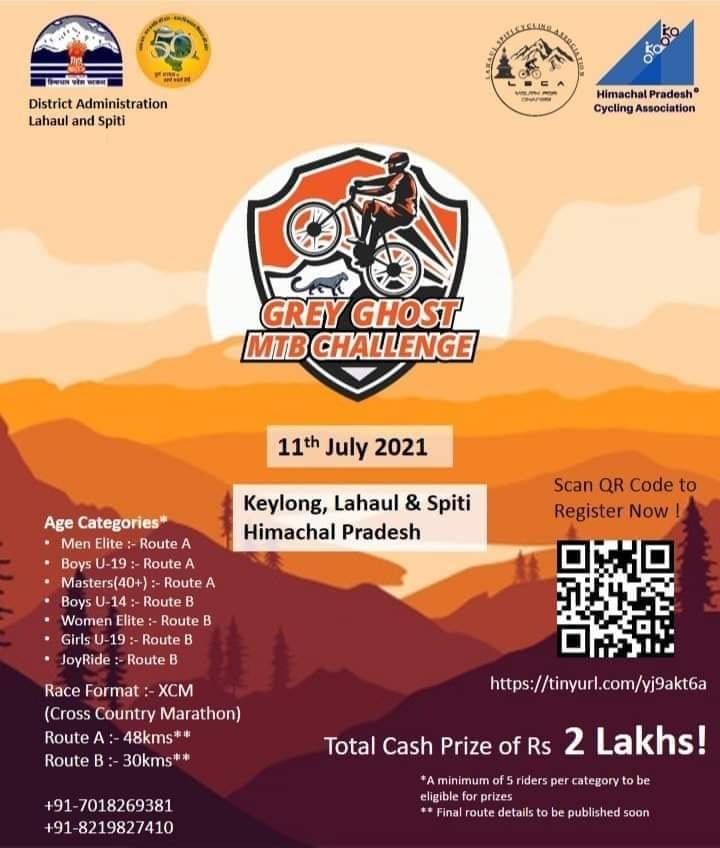 The One Day Race (45 km and 800 m of elevation) would take place in Keylong, Lahaul on an altitude of around 3000 m above sea level. Being the first race after a long Corona Gap, it attracted the best riders from all over India and more then 130 participants, despite its remote location in the Himalayas.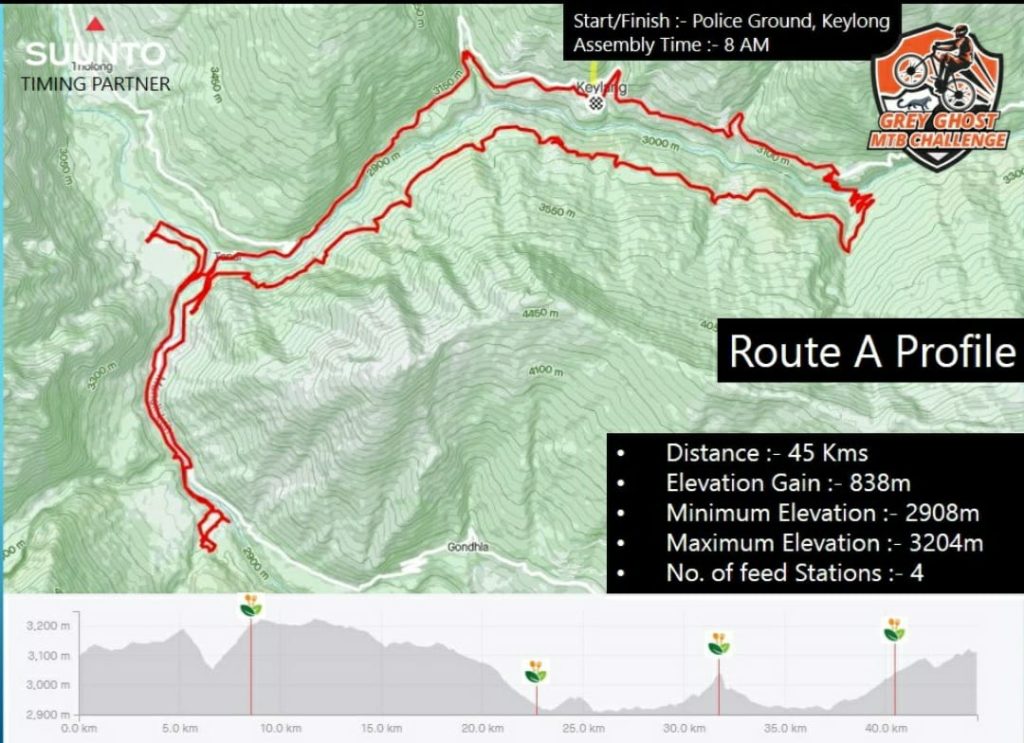 I like high altitude races, but wished for some more climbing, which would suit me better.
Anyway, I reached 3 days before the race to acclimatise, check the race route and meet fellow riders after such a long time!
The race was going really well. I was able to stay with the leading group consisting of Shiven, Devender and Sonam and despite some stomach pain I managed to gain the 3rd position behind Shiven and Devender.
I am really surprised that I still can compete at the highest level. This race motivates me to finally get into some good training. I can´t wait for more races to come!