David Kumar-  Indian Mountain Bike Profi, Sports Man, Adventure Seeker and Bike Shop Owner in Shimla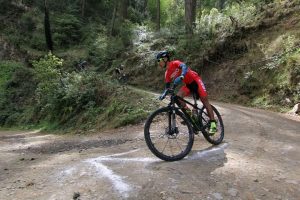 David, currently residing in Shimla, a town in the Indian Himalayas, is one of India's top mountain biker.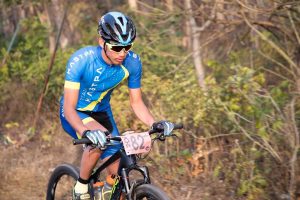 Only performing this sport for the last two years, already now  David has performed phenomenal in a number of mountain bike races all across India. His biggest achievements so far were the participation in the international 9 stage race Hero MTB Himalaya 2017 and 18. Where he secured both times a top 10 position overall, became the best Asian rider and got the 2nd position in the team of two category together with the Portuguese rider Micael Isidoro.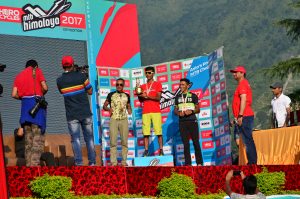 From 2017 to 2020 David Kumar was sponsored by Hero Cycles and belonged to the Hero Action Team. He is sponsored by Steadfast Nutrition.
Talent, passion and hard work brought him where he is right now. And there is much further to go.
Being the best Indian Rider is just not good enough for David. David's future plans go abroad. His dream is to ride at the top internationally as well and hi is practising hard to fulfill his goal. In May 2018 David had his first international race in South Africa. In January 2020 he participated in the Algrave Bike Challenge in Portugal.
In September 2020 David Kumar and Abishek Negi founded Bike Bros, a Mountain Bike Store, Repair Service and Travel Desk in Shimla.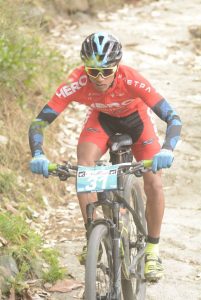 On this Site you will not only find information about David himself and his upcoming races, but through his personal Blog you will also get a close insight into David's life, training, nutrition and much more.
Enjoy his stories, his pictures and to be a part of David's journey in professional mountain biking.
Please feel free to interact through comments, mails and support of any kind.
More about David you can read in the brilliant article  "David Kumar: From watching MTB races to dominating them"  published by Red Bull.