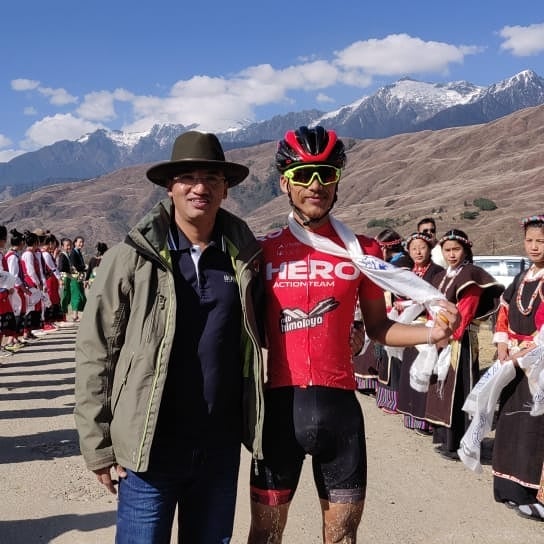 MTB Arunachal – The Hornbill´s Flight, was the last year of the race season 2018 for me. It happened almost only a month after the HERO MTB Himalaya and in the time between these two major reasons I kind of struggled with smaller and bigger health issues. I suffered from a cold with a sour throat and fewer, as well as an eczema on my bottom, which made sitting on a saddle for a couple of days unbearable.
Anyway I would participate with Rakesh Rana in the Team of Two category, in which the competition didn't seem to be so high.
I was especially looking forward to meeting Andi Seewald and his brother Martin again. Spending 10 days with an international pro rider was just such an amazing opportunity for me, almost more important than the race itself!
I knew Andi from previous MTB Himalaya Races and at MTB Arunachal being almost the only one he knew, me, his brother and him spent lots of time together.
The race itself was going ok. It was nice to meet new riders from the North East states and Bhutan as well.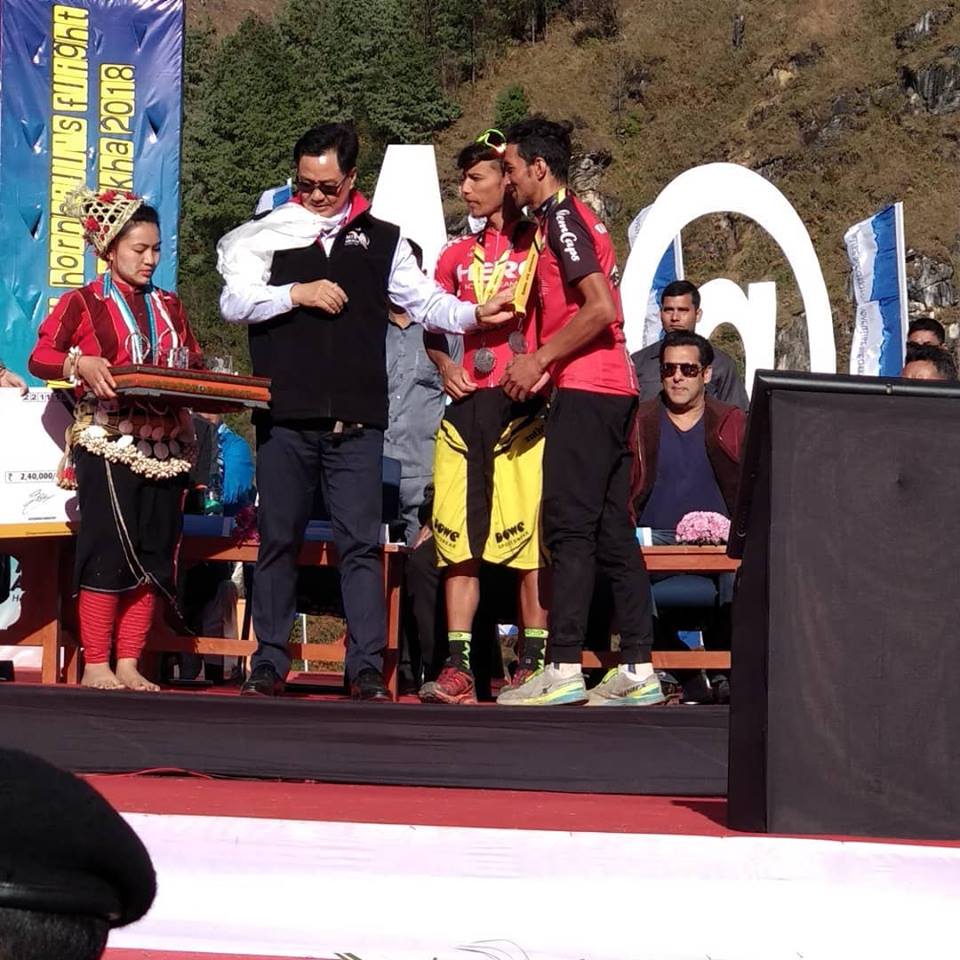 As expected there was no real competition for Rakesh and me. There was a huge lead to the 2nd team from Bhutan and we tried more or less to stay with the overall leader.
For me it was a good practise to ride in a team of two. Still a rather new experience to me and it was good to practise having a partner to ride with. Rakesh and I alternated with our weak days at the beginning. The first day I got severe cramps, next day Rakesh suffered during the long rainy downhill with sight. With the race days continuing we found our rhythm and always gained the top positions at the stages.
Unfortunately Andi got really sick during the race with food poisoning, so that he could not participate for a couple of days. Instead his brother Martin took the overall lead.
MTB Arunachal was a great closing for my racing season 2018. Apart from racing, spending a week in a beautiful area and ride the bike with fellow riders just means fun.
My aim for 2020 is to be back stronger on the bike, participating and winning major races all over India. See you there.