I love racing and I do love adventure and travelling. Lucky me that i live in the Indian Himalayas- the gate way to unlimited mountain adventure.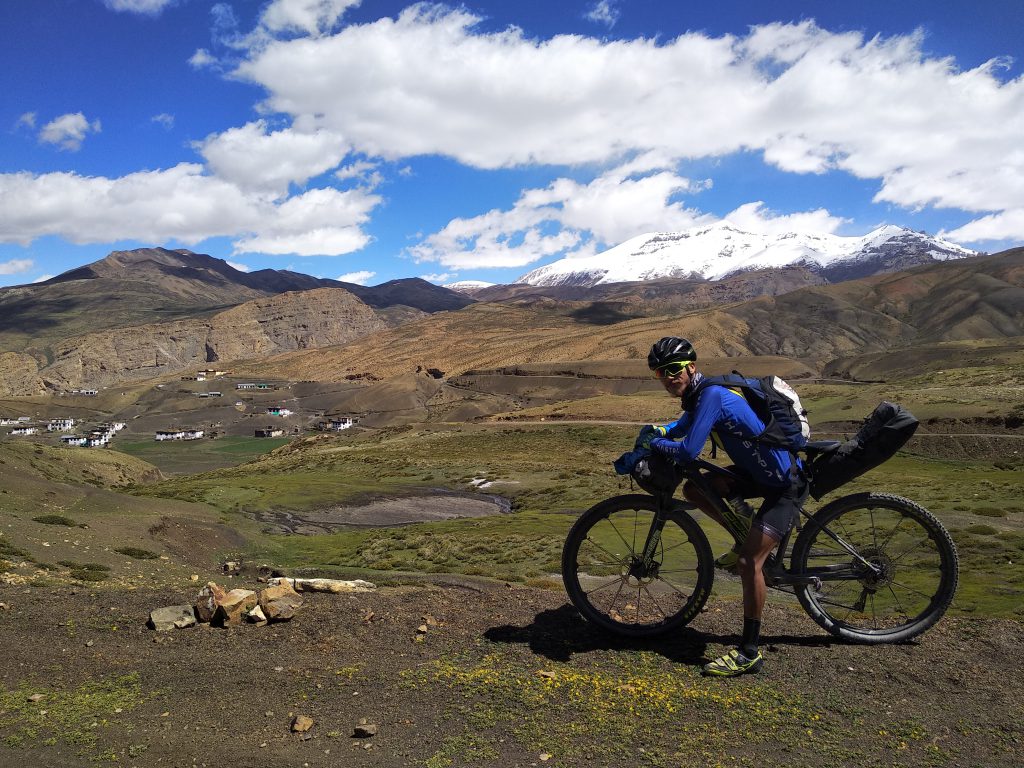 I got inspired by Cory Wallace, the World Champion in 24 hour racing, who is doing lots of bike packing all around the world. he is using these weeks with long distance riding with heavy load as base and strength training.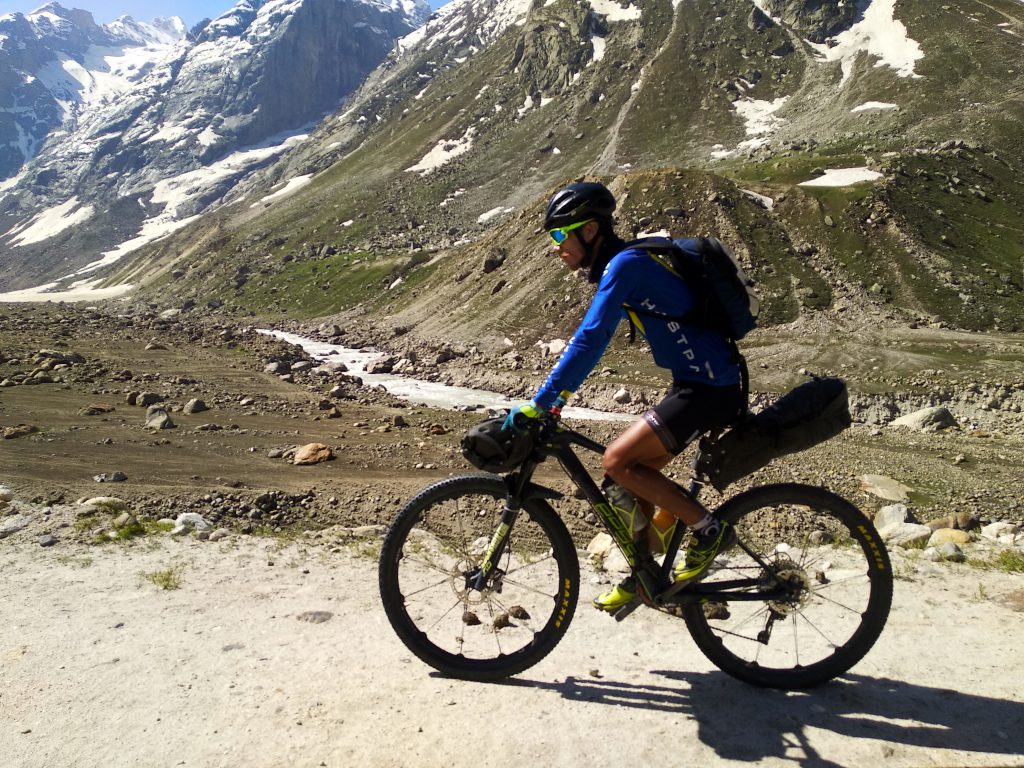 I decided to start my own bike packing journeys this June and planned to do a 900 km circuit from Shimla through the Kullu Valley to Manali and then further over Rothang (3980 m) and Kunzum Pass (4550 m) into the Spiti and Kinnaur Valley, then back to Shimla.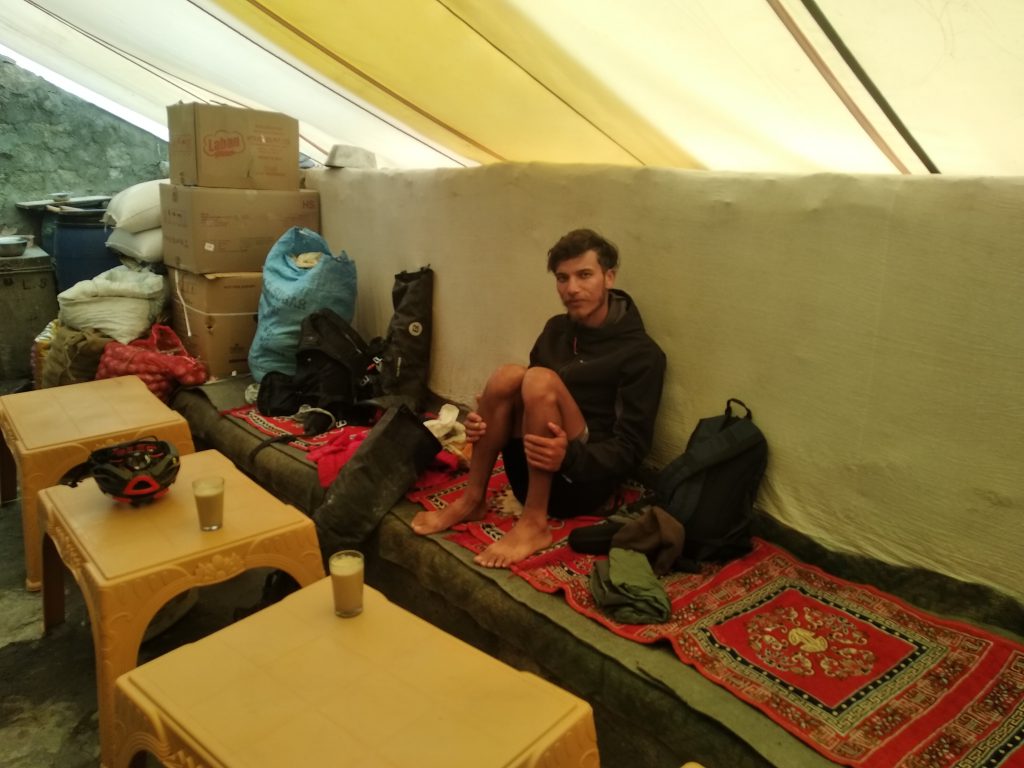 On this tour I would not need any camping gear, as there are villages and tented accommodation on the way. This suited my situation, since I am not so well equipped yet. However I took my stove along, like that I was independent with my fueling.
AT the and of the 10 days trip I had done 930 km and 15000 meters of elevation. The highest point was on 4700 meteres.
I really loved the adventure, meeting other travelers on there cycles and challenging my self with the heavy bags in high altitude.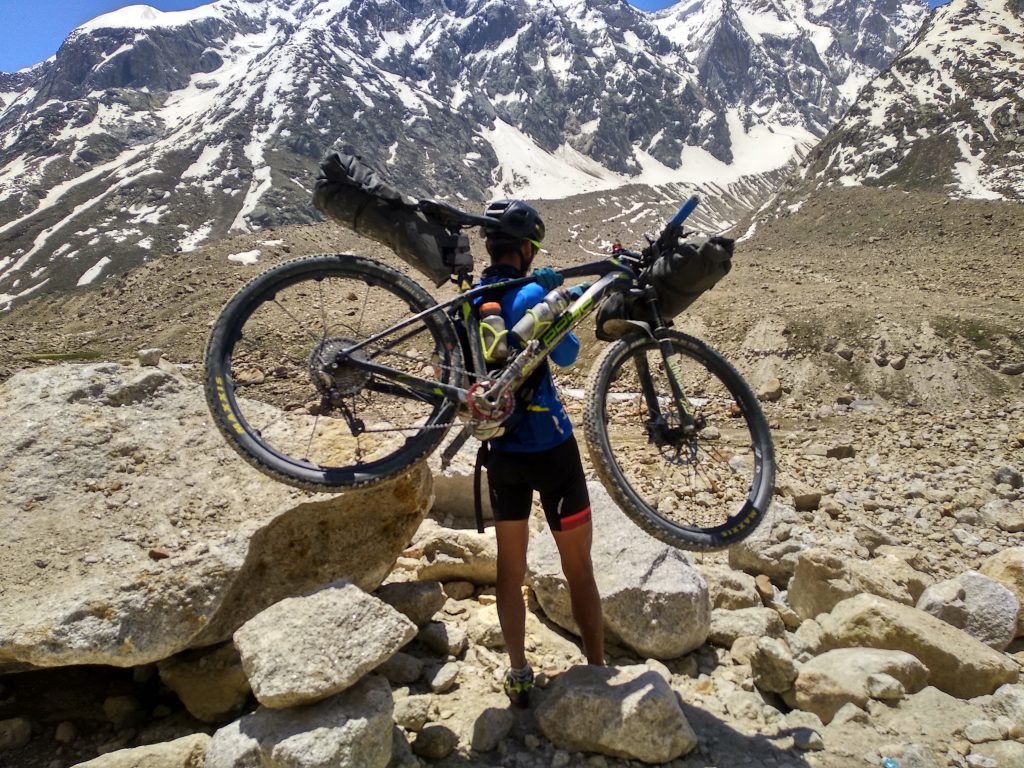 This trip was even more special, as a part of the road was still blocked for traffic, due to lots of rockfall and snow . Anyway,with my bike I managed to cross this 10 km brutal stretch and enjoyed to have the Himalayas just for myself, only sharing them with the Sheppard men and my riding partner.